Having trouble finding a name for your website? Like, you have this sterling idea for a name, only to find out later that somebody already registered the name ahead of you? You're not alone. A lot of people have been there and done that. As of this writing, WhoIS statistics shows there are almost 140 million top-level domains (TLDs) registered. No wonder! But fret not. After all is said and done, finding the perfect domain may not be as challenging as it so implies. Remember, this is the Internet. Help is available. All you have to do is know where to find it.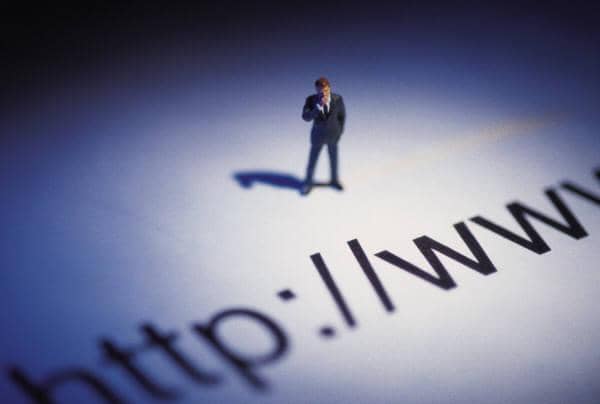 Depending on your preference, here are some naming tools website owners and entrepreneurs consider when finding that easy-to-remember, relevant and catchy domain:
1. Auto-generators – Some people think of them as virtually unhelpful as they are generated by machines. Then again, a washing machine is still a machine and gets the job done. If you aren't so averse to the idea, you might want to check these free domain-naming sites:
DomainTyper – I thought their slogan – the fastest domain search, just as fast as you type – was a little too good to be true. But the service delivers, and amazingly. All you have to do is type a few words – preferably keywords – and in a matter of seconds, you get results that include whether or not top-level domains (.com, .net, .org) for the keyword combination had already been registered. If so, you get to take a peek at the WhoIS details of the website owner that beat you to the punch, his site's statistics and page rank. If not, the domain generator lists several suggestions, fifteen in all.
BustAName – At BustAName, domain naming involves a four-step approach. #1, you type in keywords. #2, based on the words you used in #1, you get a list of words. What's noteworthy about this word list is that you get similar words as well, if available. You can also delete words from the list anytime you feel like it. #3, based on the list in #2, BustAName comes up with a list of available domain names. #4, if you feel like you had enough for the day, save the domain suggestions for future review.
A call to action section
A Call to action section made with Neve Custom Layouts
2. Crowdsourcing – Now this probably is a better option because you get to specify what exactly you need for a domain, name or slogan, and people – yes, people – come up with the best fit.
PickyDomains – As the company's slogan suggests – risk-free naming service – PickyDomains is a crowdsourcing service that's absolutely risk-free. Risk-free in the sense that when a client registers for the service, he makes a deposit of $50 for a name/domain and $75 for a slogan to start receiving suggestions. Suggestions come from a pool of more than 50,000 registered contributors. If the client feels none of the suggestions fit his business needs, he may ask for a refund.
3. Expired domains – One might argue that food and medicines are the only things better left alone when expired. That holds true in the case of expired domains. If you think bullet points #1 and #2 above are no good for you, you might want to take the expired domains route. You have to remember though that with expired domains, you get to inherit all the history, which could range from free type-in traffic and existing backlinks to being banned by search engines for violations.
ExpiredDomains – ExpiredDomains goes by the slogan "100% free expired domains and domain ideas search engine." You type in your key words in the search box, specify your parameters and hit "search." In the event your search yields results, information ExpiredDomains provides are the domain name, date it was dropped and link popularity report.
4. Dictionaries – If you're out to establish an international reputation, you might want to be careful about non-English words in your domain name. A word may sound cool in your native tongue but may mean otherwise in other languages. It won't hurt to check and probably would only cost you a minute to Google Translate a word you're unsure of the meaning of in other languages. An online thesaurus may come in handy. Even an online slang dictionary might help, too – that is, if you're okay with slang in your domain name.